Are you searching for ways to raise money for your school or group? There's a company that's been around for a few decades now whose sole purpose is to help make it easier to fundraise. Let's get to know Fundraising.com.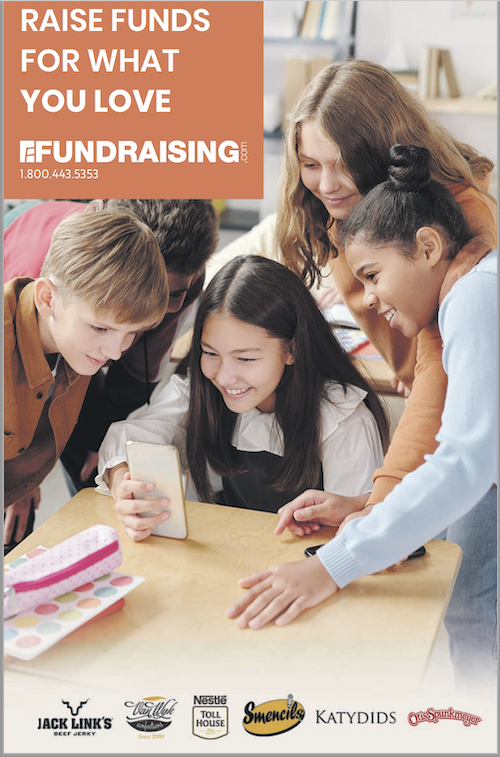 Celebrating 30 Years in Fundraising
Once upon a time, two students at McGill University created a way to fundraise with "scratch and win cards," and while the company has evolved over the years, the core business is still the same: Helping schools, clubs, and groups raise money for things that matter.
In fact, their stated purpose is "to help groups and individuals raise money for their cause using the power of the Internet." It became important to the company that school children not be required to go door-to-door selling stuff to neighbors, so they built ways for kids to fundraise via email, and now via their online storefronts.
This virtual selling idea is appreciated by parents (and surely by some of the neighbors, too), and it makes the fundraising process safer and easier. It also means your group can potentially earn more money, by being able to contact supporters who don't live nearby, like Grandparents and other family members.
We take it for granted now that the Internet is a smart tool for school fundraising, but Fundraising.com was a pioneer in the space, and we can look to them for other innovations as well.
So Many Options in their Catalog
The Fundraising.com catalog is famous and you can download it here via our affiliate link. Filled with the company's product line, it's also packed with tips and ideas for how to raise money for your cause, some of which are specific to the product, and some of which can apply to anything.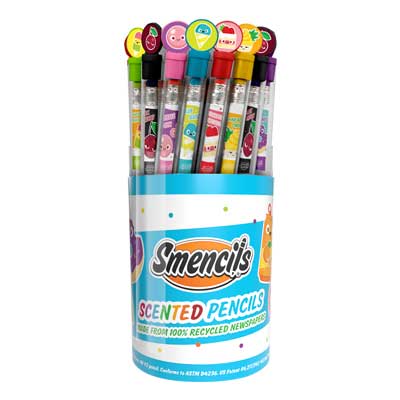 Do They Only Have Candy Fundraisers?
Not at all! Many schools and families want to avoid selling candy or sweets to raise money for schools, so Fundraising.com has a bunch of super fun options. Here's a list of their Food fundraising products:
Popcorn Snack Bags
Frozen French Bread Pizza
Auntie Anne's Pretzels
Jerky Snacks
Coffee
And here's a list of their fundraising products that aren't food at all:
Dinner and Movie Discount Cards
Restaurant.com Gift Cards
Scratch and Help Cards
Smencils, Smens, and Scented Accessories
Custom Tee-shirts and other Spirit Wear
Heritage Candles
Customized Tumblers
and so much more!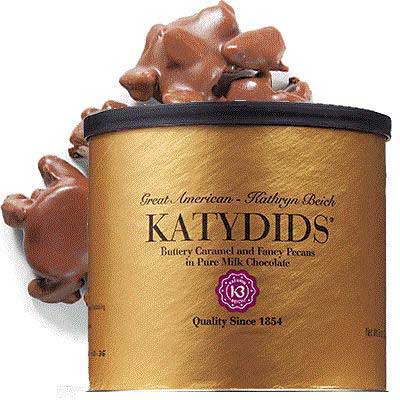 Do They Have Candy Fundraisers?
They sure do! Fundraising.com has plenty of sweets in their catalog if that's what your school wants to sell. From their signature Katydids to brand name chocolate bars, if you're looking for sweets, they have you covered. Check out this list:
Katydids
Crazy About Cookies (Dough)
Baked, Ready to Eat Mini Cookies
Gourmet Cookie Dough
Sweet & Salty Pretzel Rods
Chocolate-covered Fortune Cookies
Lollipops
Pecanbacks
Van Wyk Chocolate Bars
Hershey's Candy Bars
Welch's Fruit Snacks
Terrific Fundraising Ideas
If you're ever running out of ideas for how to fundraise, this company has got you covered. They're always updating this list of over 100 Fundraising Ideas, and we bet you'll love them.
Are There Any Fundraisers with No Upfront Costs?
Yes, Fundraising.com has what they call "Order Takers," which are fundraisers you don't have to spend money until you make some money. You can use this system for almost all the products they sell.
How Does It Work?
When you sign up to do an Order Taker, you'll receive brochures and order forms, which you'll use to show your supporters and take pre-orders for the items you're selling, like tumblers, or cookie dough. Once you've collected the money for all of the pre-orders, you send the fee to Fundraising.com and they send back the orders.
Your supporters get their items, and you get to keep your profit, all without having to pay any upfront costs. Pretty great system!
What's the Difference? If you use the Order Taker system, you can't also sell via email or online, so that's something to consider. But if you're trying to keep your group on a tight budget, this is a terrific option.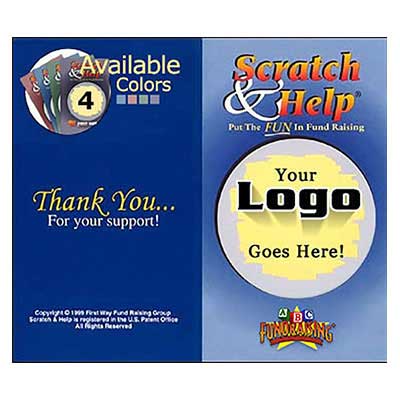 What Are Their Best Sellers?
It's no surprise that one of their best sellers is Katydids. These candies are made with caramel, pecans, and chocolate, and they look delicious! A tin of these candies would be a lovely holiday gift, or just a lovely treat.
Another best selling fundraising item are Smencils. What's a Smencil? It's a scented pencil, made from recycled newspapers, #2 graphite core, and dipped in a terrific, kid-friendly scent. Each Smencil comes wrapped in a "corn-based, biodegradable freshness tube," which means they're not just fun, they're also not bad for the environment.
Smencils are a great fundraiser because they're something everyone can use, they're good conversation starters, and they're not food. And they also offer Smens!
How Much Money Can You Raise?
Every fundraiser is different, so the total amount you can raise is going to depend on what you choose and how many you sell. So the real question to ask is: What percentage does my school get to keep?
If you sell Katydids, your group will get 40% profit, which is pretty darn good. Smencils also pay 40% profit, and if you want to sell the "Scratch and Help Cards," your group can make 90% profit. This chart shows you how much profit you'll make on some of their top items:
| | |
| --- | --- |
| Item Name | Profit Percentage |
| Katydids | up to 40% |
| Popcorn | 40% |
| Smencils | up to 45% |
| Lollipops | 50% |
| Dinner and a Movie Cards | up to 70% |
| Scratch and Help Cards | up to 90% |
Note that each item you sell will yield a different amount of profit, and the percentages will change depending on the number of items you order or sell. Please note that you'll have to factor in the cost of shipping items as well, unless you're doing an Order Taker.
Download the Fundraising.com Catalog
Get a free copy of their catalog and start learning about all the ways you can use fundraising.com to make money for your school, group, or club.
Sarah A. has been fundraising for her kids' schools for years. She's got the info you need and she's ready to share it with you!